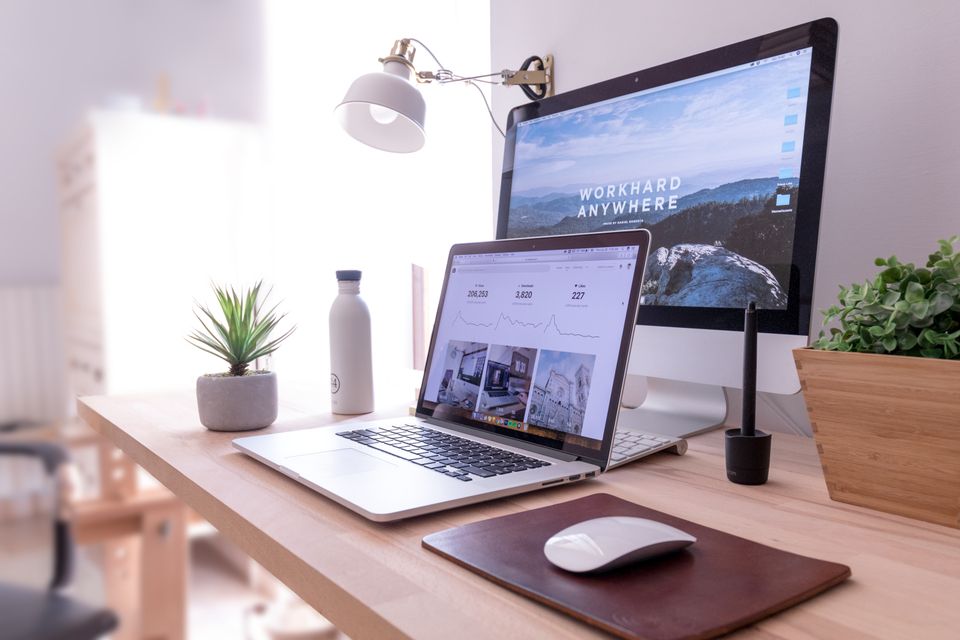 7 Reasons Why Small Business Websites Are Vital
A website is a vital component to a small businesses' success. However not an website will do. About one in five small business websites struggle to generate traffic to their website. Meanwhile, 57% of users won't recommend a company with a poor mobile web design. If your website doesn't offer a positive experience, you could lose potential customers.

With our affordable website design services, you can stand out from competitors, generate awareness, and attract fresh leads and sales.

On the fence about investing in your business website this year? Read on to discover the top 7 reasons why a strong website is beneficial to your company's success today!
1. Keep Your Doors Open
Most retail businesses only remain open for part of the day; not 24/7. Each day your brick-and-mortar store's doors close, you miss opportunities to make sales. Your business website can keep your virtual doors open at all times.

Marketing your business around the clock will help you appeal to a wider audience of customers. Consumers can visit your website to learn about your business, mission, and offerings. If you have an eCommerce website, you can even make sales when your store is closed.

You can maximize sales by using your business website as the foundation of your overall marketing strategy.

For example, you attract visitors to your website using Google, social media, and other online platforms. Consumers can learn about your business from each touchpoint to decide if you align with their needs. Then, you can use a call-to-action on your website to turn those visitors into leads or sales.
In addition to adding eCommerce abilities to your website, you can also use an online form or chatbot to boost conversions.

Having a website benefits your overall marketing and sales objectives, allowing you to grow your business.
2. Generate Awareness
If consumers don't have a way to discover or learn about your business, you won't generate sales. Small business websites allow consumers to learn about the different options available.

As the foundation of your digital marketing strategy, you can use your website to generate awareness for your brand. Each time someone interacts with your brand, they'll have an easier time remembering who you are and what you do. However, it can take five interactions before someone recalls your business.
Learning about your business can also help people feel more comfortable with your brand. In fact, 82% of consumers feel more positive about a brand after reading personalized content. Over 60% are more likely to buy from companies that deliver unique content, too.

Consider working with our website design agency this year. We can infuse your visual brand across every page of your website.

In time, brand awareness will grow until consumers can recall your brand or associate it with your products and services. The next time they need your offerings, they'll think of your brand first. Then, you can generate leads and sales to help your business grow.
3. Convey Your Expertise
Remember, consumers feel more comfortable with businesses after reading personalized content. You can use your business website to share helpful, informative blog posts.

It's important to work with a website design agency that can design and optimize your website for search engine optimization (SEO). SEO can help more people find your website and content. Then, you can start communicating your experience and expertise.

You could even position yourself as a thought leader in your industry. Becoming a thought leader can help you demonstrate your credibility. Gaining credibility could encourage more people to trust your brand.

As people learn to trust your brand and expertise, they might rely on you for the products or services they need. You could have an easier time attracting new customers as a result.
4. Boost Your Rankings
In order to reach more people online, it helps to create an SEO marketing strategy. SEO will help your business appear higher on search engine result pages (SERPs). When someone searches for your product or service, your website might appear at the top of a SERP.

Appearing at the top of SERPs for different searches can help you rank ahead of competitors. In fact, small businesses can rank ahead of huge corporations using SEO. You can even the playing field to attract new people to your business.

Boosting your rankings will also help you generate more website traffic. Remember, as people visit your business website, they can learn more about your brand.

As you attract new visitors, you'll gain more opportunities to generate sales. Since SEO is a cost-effective marketing strategy, your ROI will improve over time, too.
5. Generate Loyalty
As people begin to trust and fall in love with your brand, they might become long-term, loyal customers. Encouraging brand loyalty will help you generate repeat sales.

You can spend less money on advertising and customer acquisition, allowing your ROI to improve.
You can even use your business website to host a brand loyalty program to encourage more people to make repeat sales.
6. Show Off Products
Consumers want to learn about your products and services. Our affordable website design services can help you show off your offerings.

Consumers will have an easier time recognizing the benefits and features you offer. You could have an easier time communicating your unique value proposition to stand apart from competitors.

If you accept online sales, you can even use your website to sell more products than ever before! For small businesses that book consultation appointments or reservations, consider using a scheduling app instead.

Either way, you can customize your website based on your needs to grow your business.
7. Gather Helpful Data
One of the top website benefits you'll experience is the data you can collect from your company website. You can use this data to learn:
What demographics your customers fall under

Which pages they visit

When they leave your website

What blog posts they read

Which products/services they prefer
The more data you gather, the more likely you can improve your digital marketing strategies. You can then generate more leads and sales to boost your ROI!
Small Business Websites are Vital: Invest in Affordable Website Design Today
Set your company up for success this year. Contact us to learn more about our affordable website design services for small businesses. With help from our website design agency, you can reach more customers online than ever before.

Leveraging our agency's experience and expertise will help you save valuable time and energy.

Eager to get started? We can't wait to help.

Let us build a website for your business. Get started with our professional designers today.